Notes on Lavender
One of my favorite natural wedding elements that I work with is Lavender! As a decor detail, a sprig of lavender can be a beautiful addition to each guest's place setting. I have also used lavender seed as a post ceremony throw item (instead of rice!). It looks beautiful, and smells incredible. Use tiny burlap sacs that can be handed out to each guest as they arrive. You can also add dried lavender sprigs as a bouquet and boutonniere detail.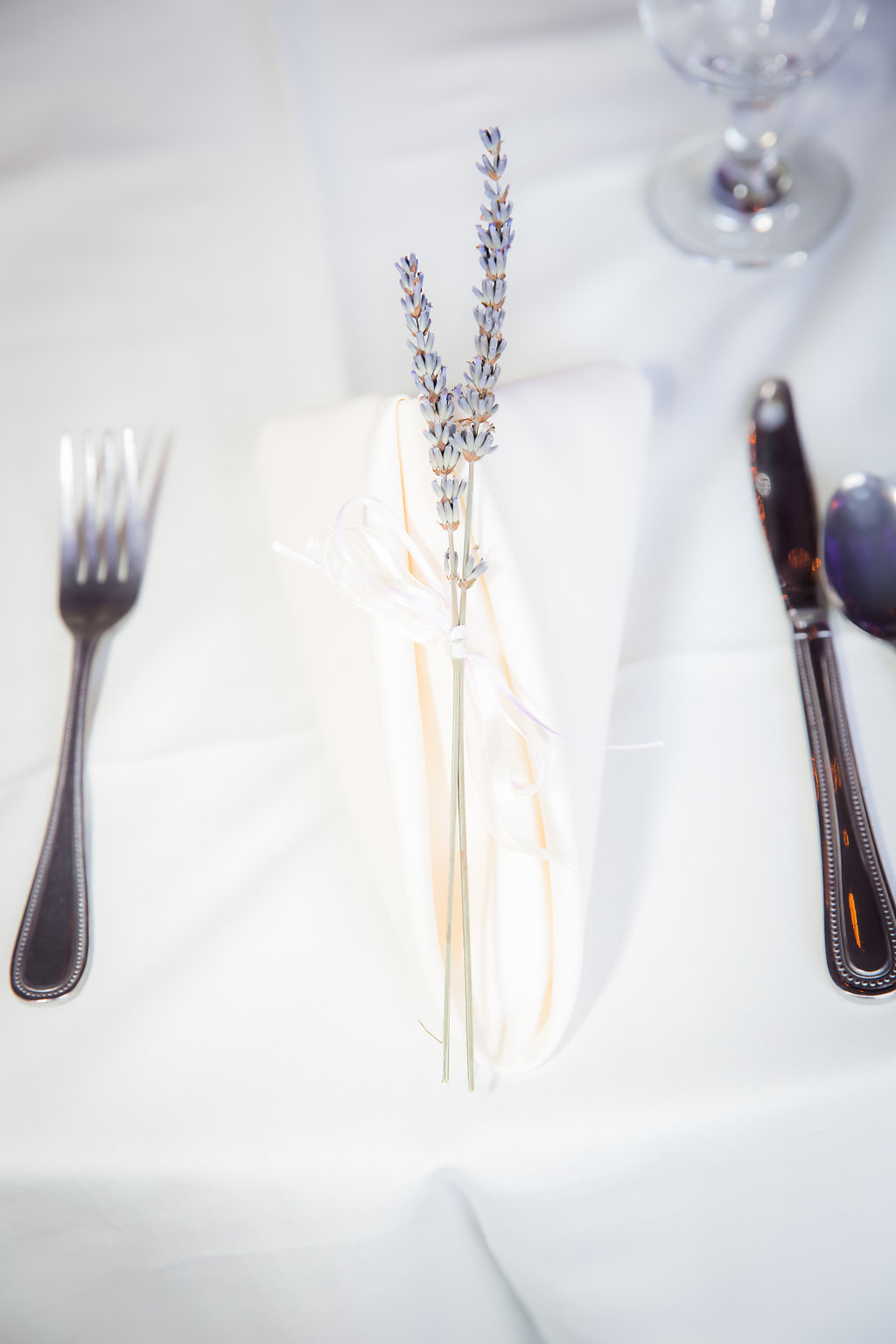 On top of being beautiful, Lavender is the most versatile of all essential oils.
Most commonly known for its relaxing effects on the body, therapeutic-grade lavender has been highly regarded for the skin. The scent of lavender provides many natural health benefits for your guests, including relaxation, stress relief, and the calming of tense muscles. Sound useful? Weddings are high impact events, and lavender can bring a soothing balance to the crowd's celebratory energy. I also recommend that to-be brides use lavender essential oil in the months leading up to their wedding. You'll need that beauty sleep, and Lavender can also help improve skin irritation and acne.